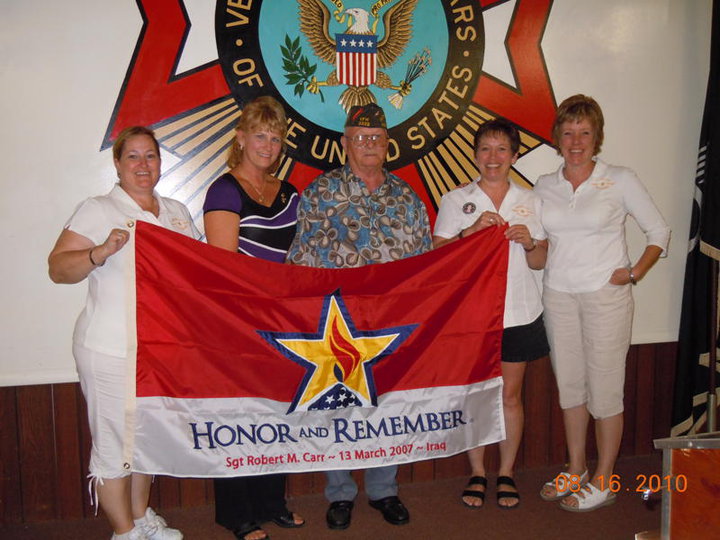 Linda Dillon GSM, Chris Wortman GSM (Robert Carr's Mother), The Commander of the Newton VFW Post, Carey Meissner GSM, and Edie Deyarmin GSM. Funds for the flag were donated by the Newton VFW Hall, and the Flag was Presented by the Gold Star Mothers of Northeast Ohio
 Sgt. Robert M. Carr ~ 13 March 2007 ~ Iraq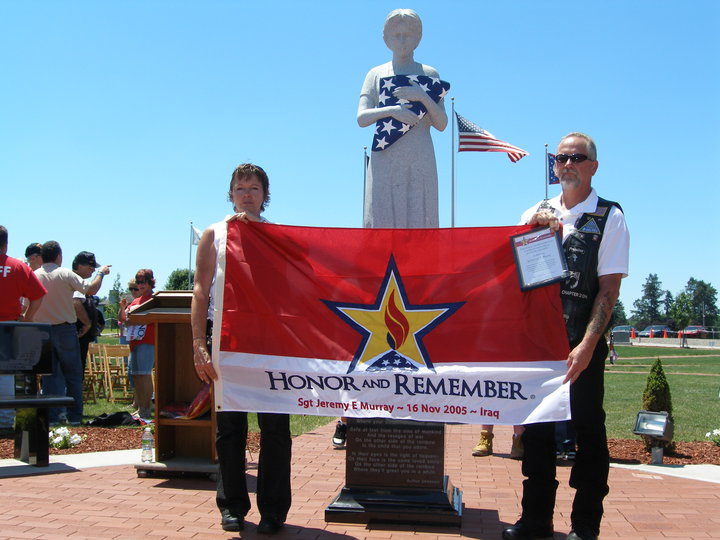 Harold and Pam Murray Receive the flag honoring their son.
Ohio Veterans Memorial Park, July 3, 2010
Sgt. Jeremy E. Murray ~ 16 Nov 2005 ~ Iraq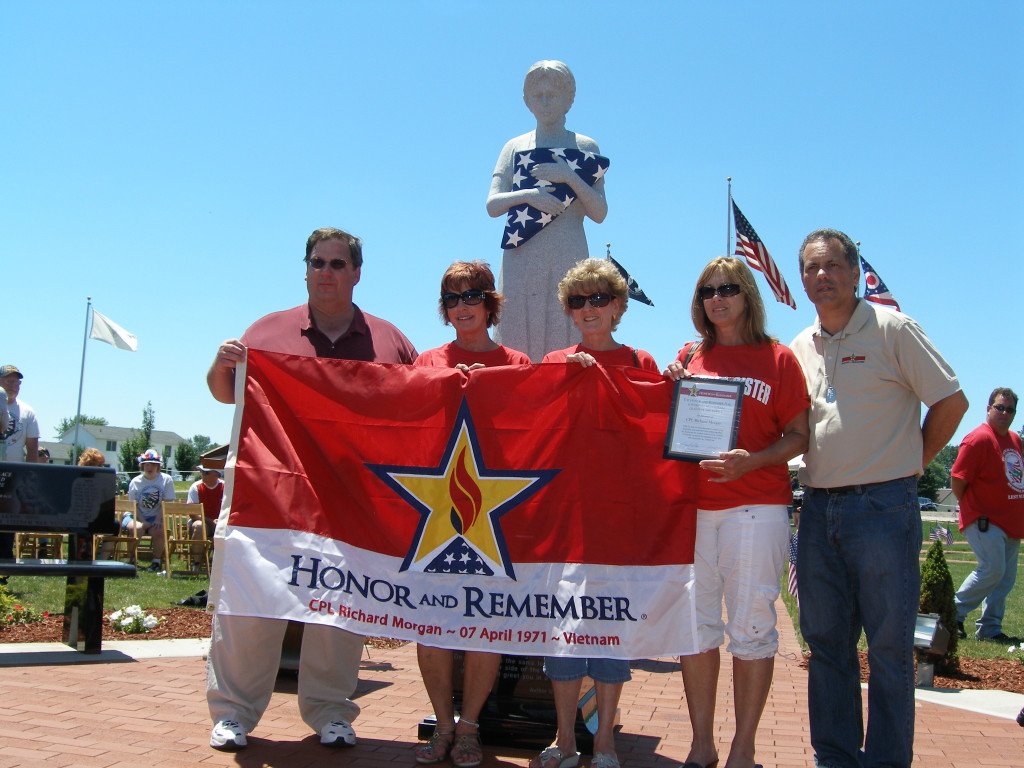 Tom Mitchell, The Morgan Sisters, and George Lutz.
One of the first two flag presentations by the Ohio Chapter.
July 3, 2010.
Cpl. Richard Morgan ~ 07 April 1971 ~ Vietnam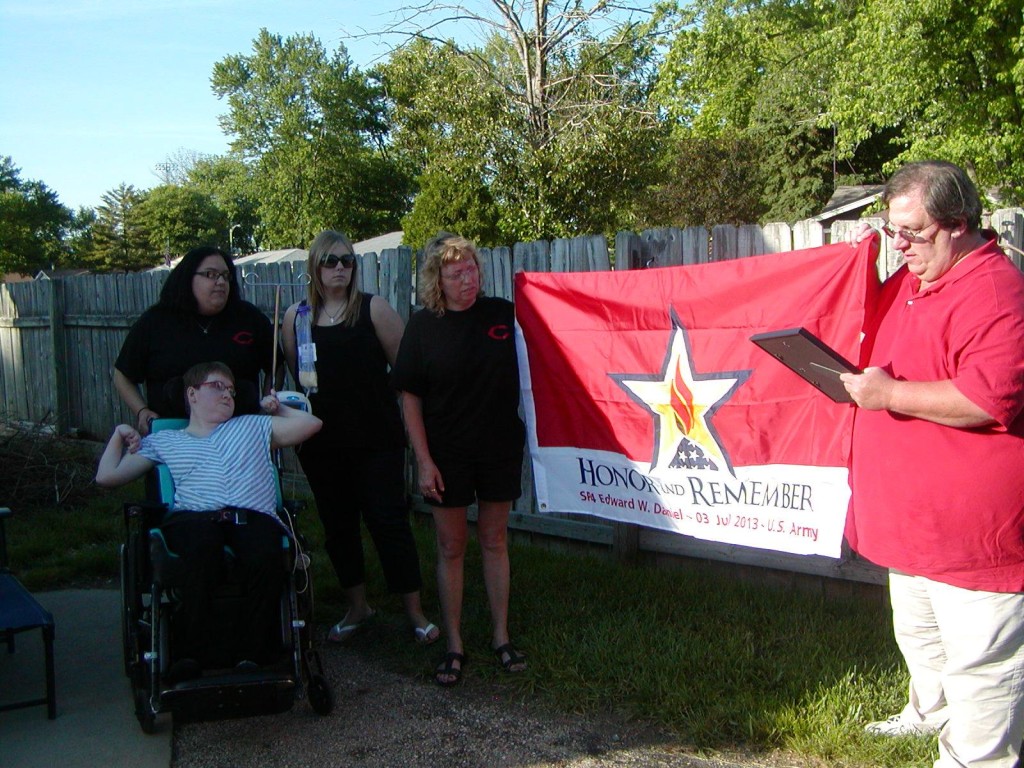 SP4 Edward W. Daniel ~ 03 Jul 2013 ~ U.S. Army
Presenting the flag to Tina Skinner Daniel.  We celebrated his birthday on May 30, 2014.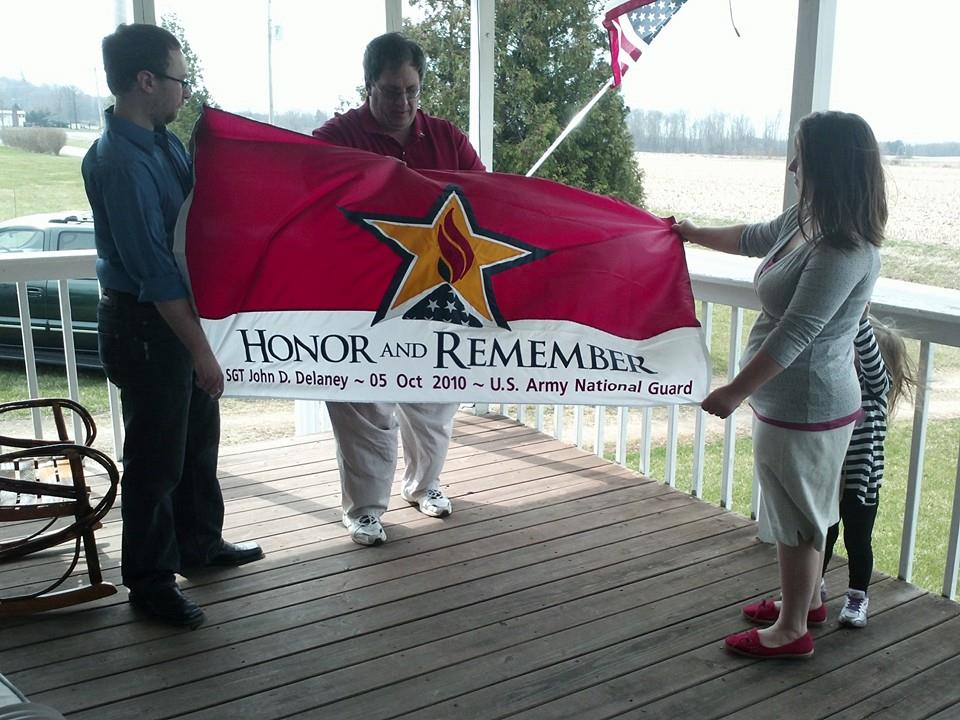 Sgt John D. Delaney ~ 05 Oct 2010 ~ U.S. Army National Guard
Jared and Sarah Black receive the flag honoring Sarah's brother John at their home on Sunday Aprial 13, 2014..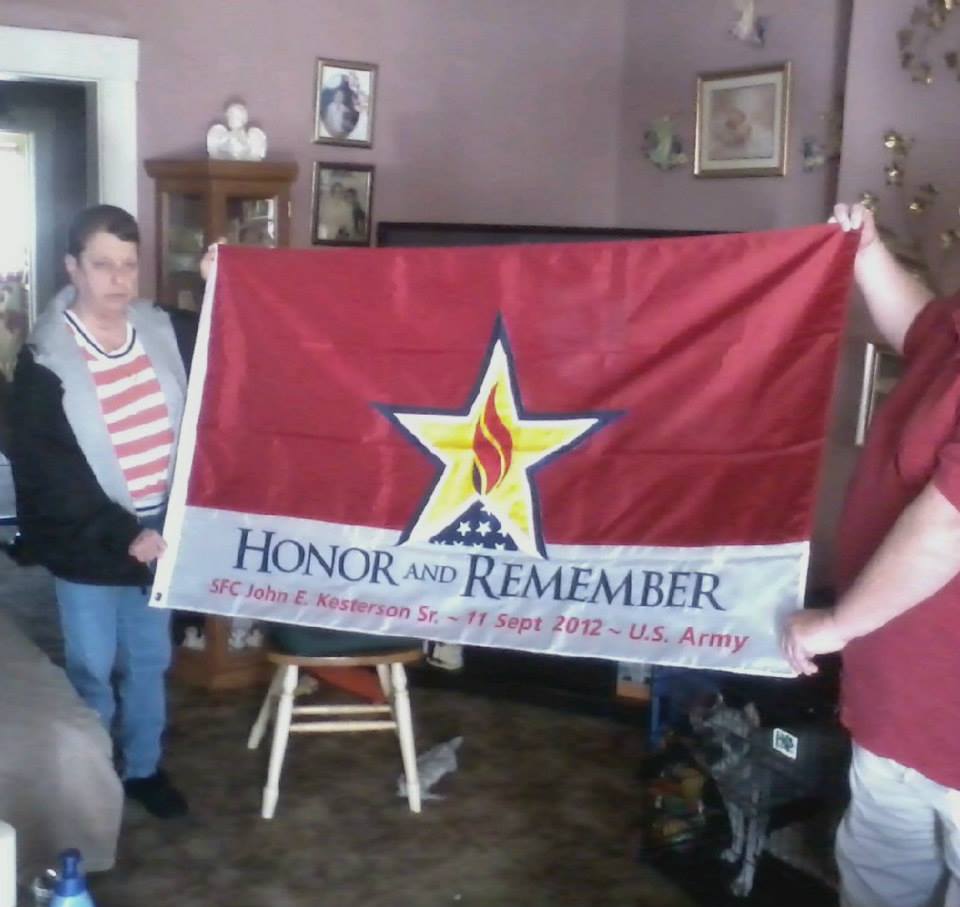 SFC John E. Kesterson Sr. ~ 11 Sep 2012 ~ U.S. Army
Mrs. Doris Kesterson receives the flag honoring her husband John E. Kesterson Sr.  The presentation was held on March 22, 2014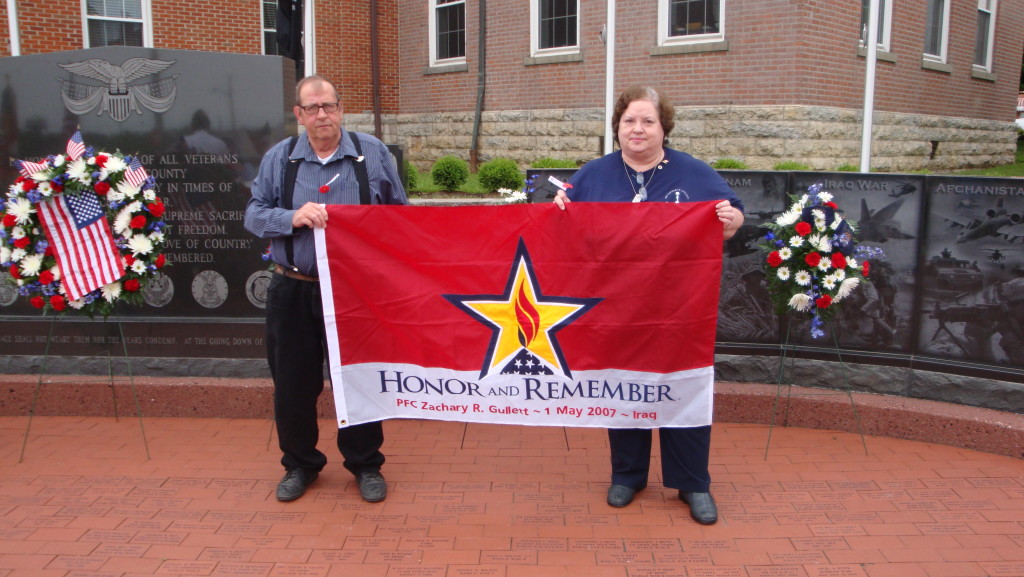 Pfc. Zachary R. Gullett ~ 1 May 2007 ~ Iraq
Gold Star Parents Mike and Connie Gullett are presented the flag honoring their son Zachary at the Memorial Day Ceremony in Hillsboro on Monday May 27, 2013.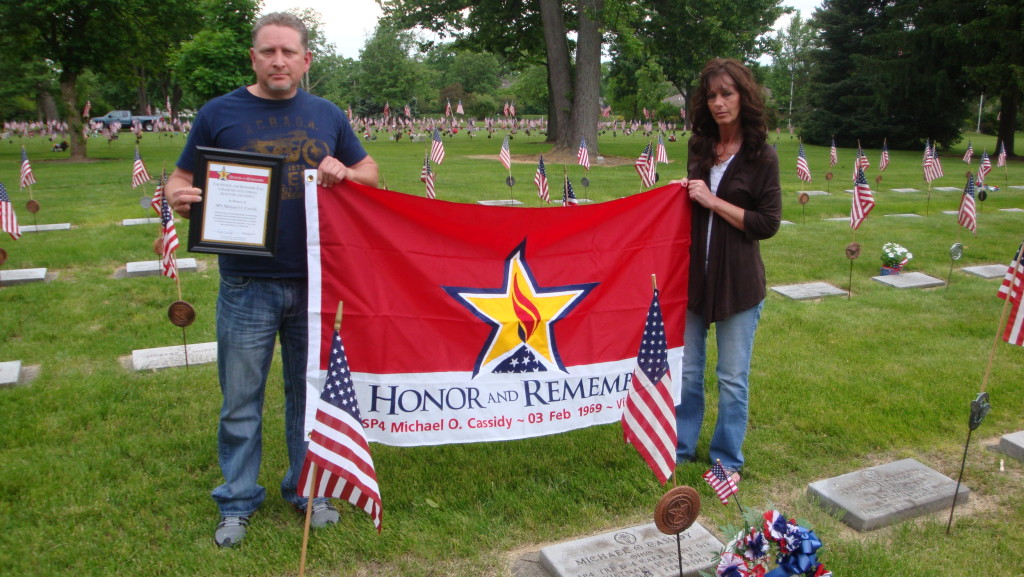 SP4 Michael O. Cassidy ~ 3 Feb 1969 ~ Vietnam
Son Tony Cassidy accepts the flag honoring his father at Woodside Cemetery in Middletown on Saturday May 25, 2013.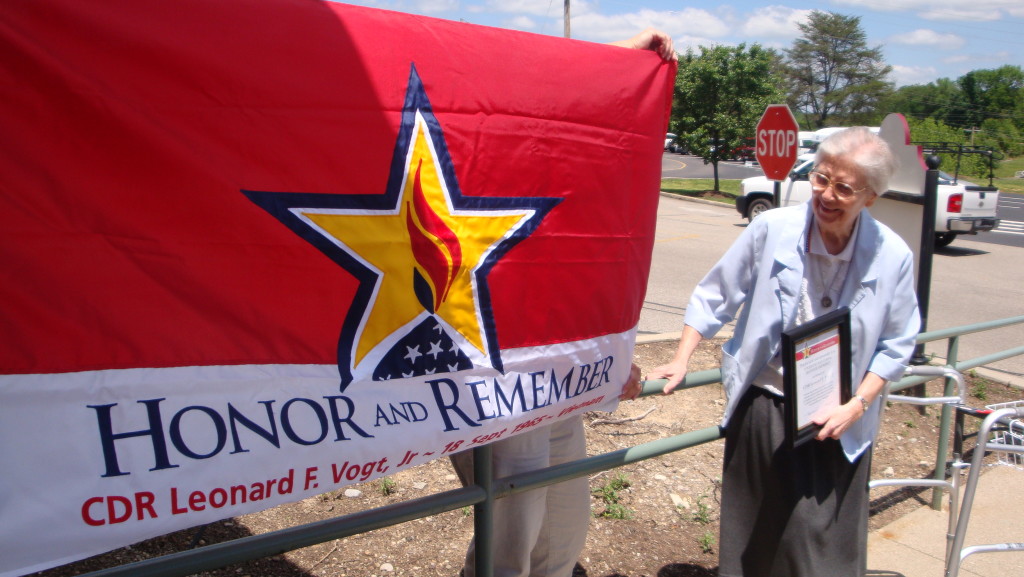 CDR Leonard F. Vogt, Jr ~ 18 Sep 1965 ~ Vietnam
Sister Jane Vogt is presented the flag honoring her brother, on May 24, 2013.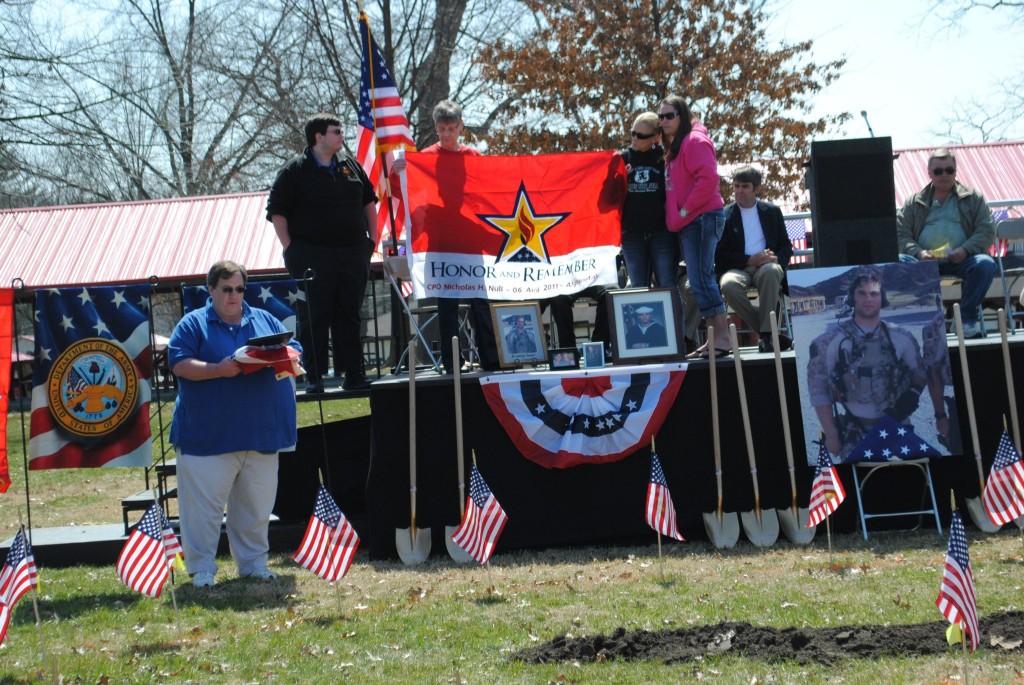 CPO Nicholas H. Null ~ 06 Aug 2011 ~ Afghanistan
We presented the flag to Nick's mom, sister, and grandmother on Saturday March 30, 2013, at City Park, Parkersburg, West Virginia at the groundbreaking ceremony for the Fallen Soldiers Memorial.
« Previous Page
—
Next Page »