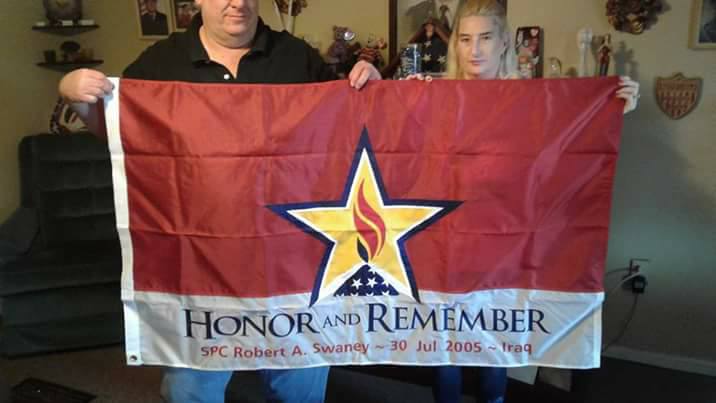 SPC Robert A. Swaney ~ 30 Jul 2005 ~ Iraq
Presenting GSM Renee Miller with the flag honoring her son in Athens, Ohio on Saturday January 21, 2017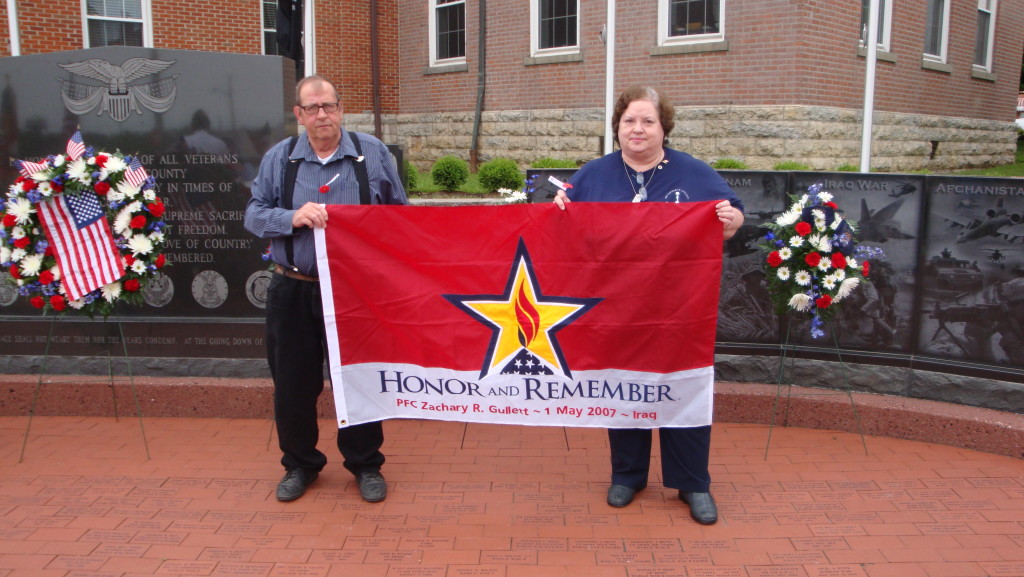 Pfc. Zachary R. Gullett ~ 1 May 2007 ~ Iraq
Gold Star Parents Mike and Connie Gullett are presented the flag honoring their son Zachary at the Memorial Day Ceremony in Hillsboro on Monday May 27, 2013.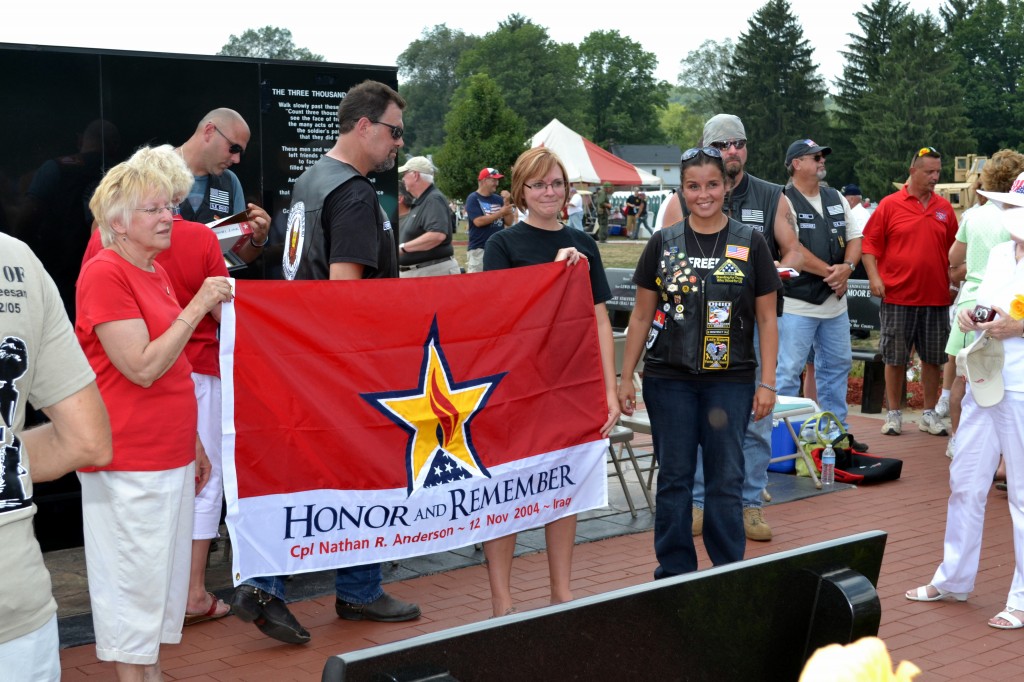 The family of Nathan Anderson receives the flag honoring his sacrifice.  August 4,2012.
 Cpl. Nathan R. Anderson ~ 12 Nov 2004 ~ Iraq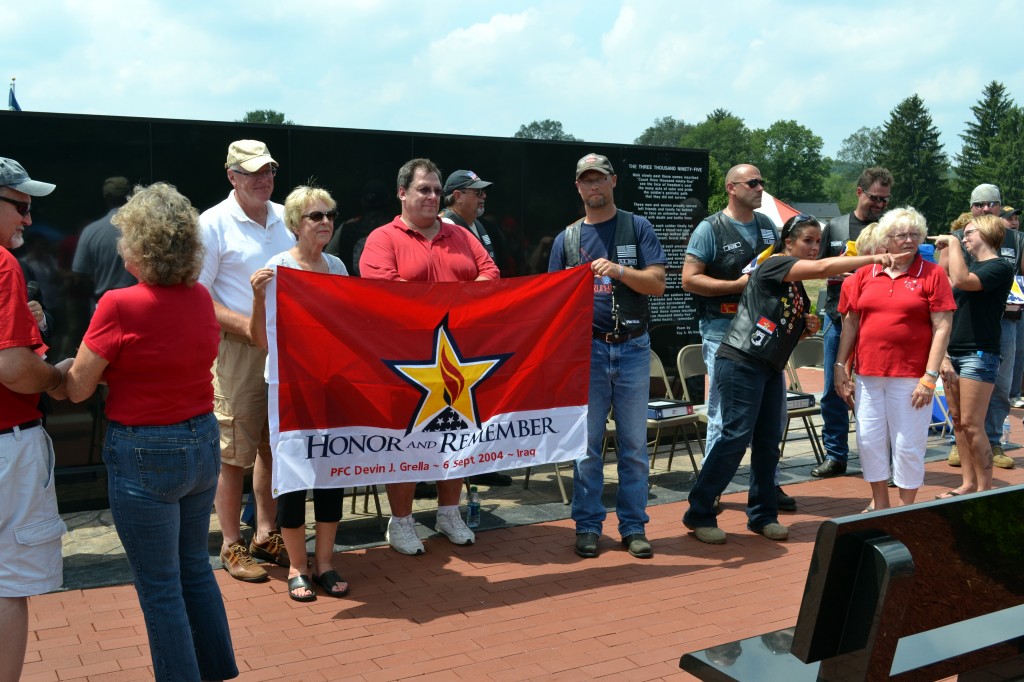 The Grella Family is presented the flag honoring their son Devin.  August 4, 2012
PFC. Devin J. Grella ~ 06 Sep. 2004 ~ Iraq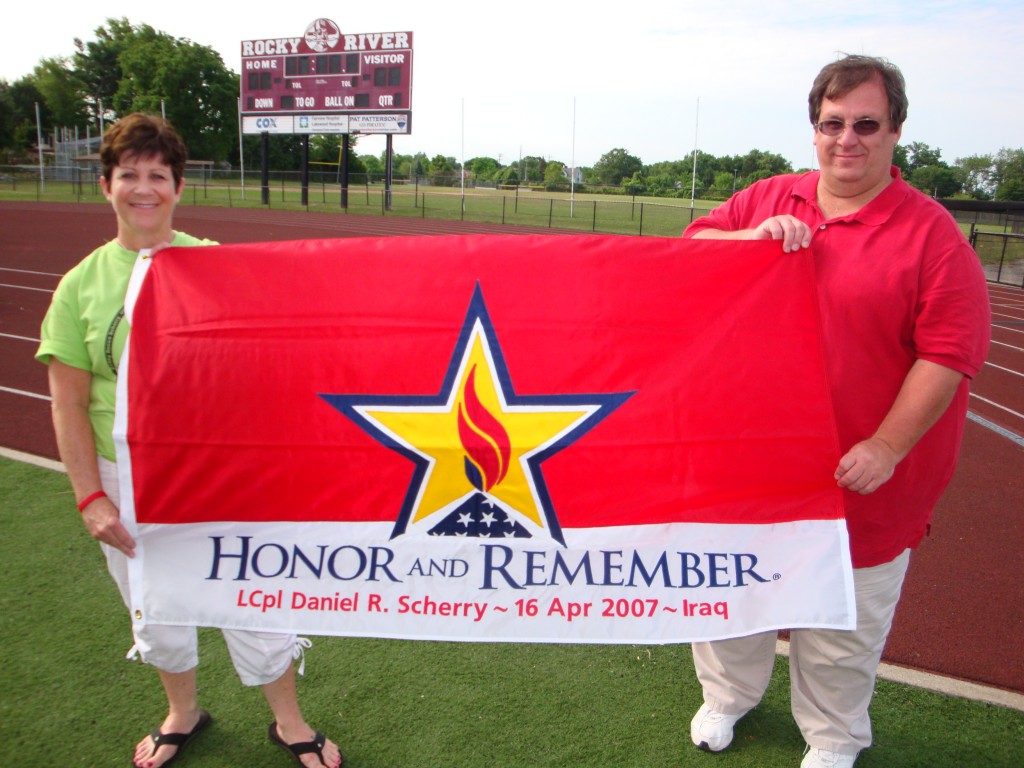 Marianne Scherry is presented the flag honoring her son Daniel at the Going the Distance for Danny 5k Walk/Run at Rocky River High School on Sunday June 24, 2012.
 LCpl Daniel R. Scherry ~ 16 Apr 2007 ~ Iraq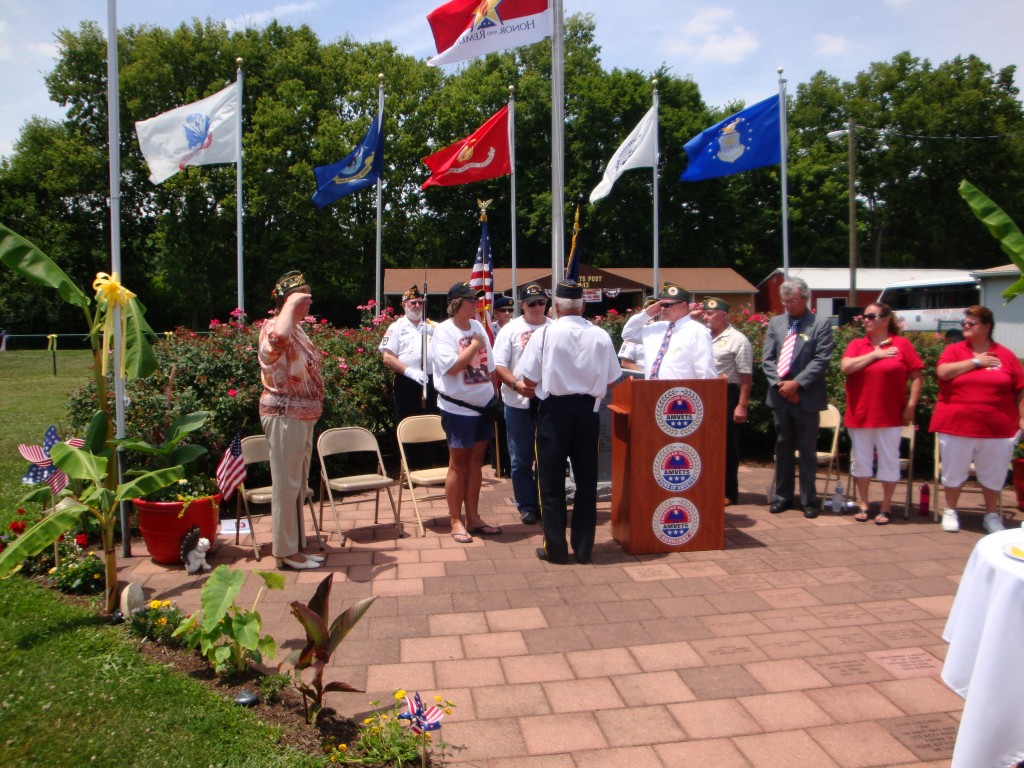 Mr. & Mrs. Charles Booker receive the flag honoring their son Kenneth on June 23, 2012.  Amvets Post 13, West Harrison, Indiana.
Sgt. Kenneth R. Booker ~ 14 Nov 2007 ~ Iraq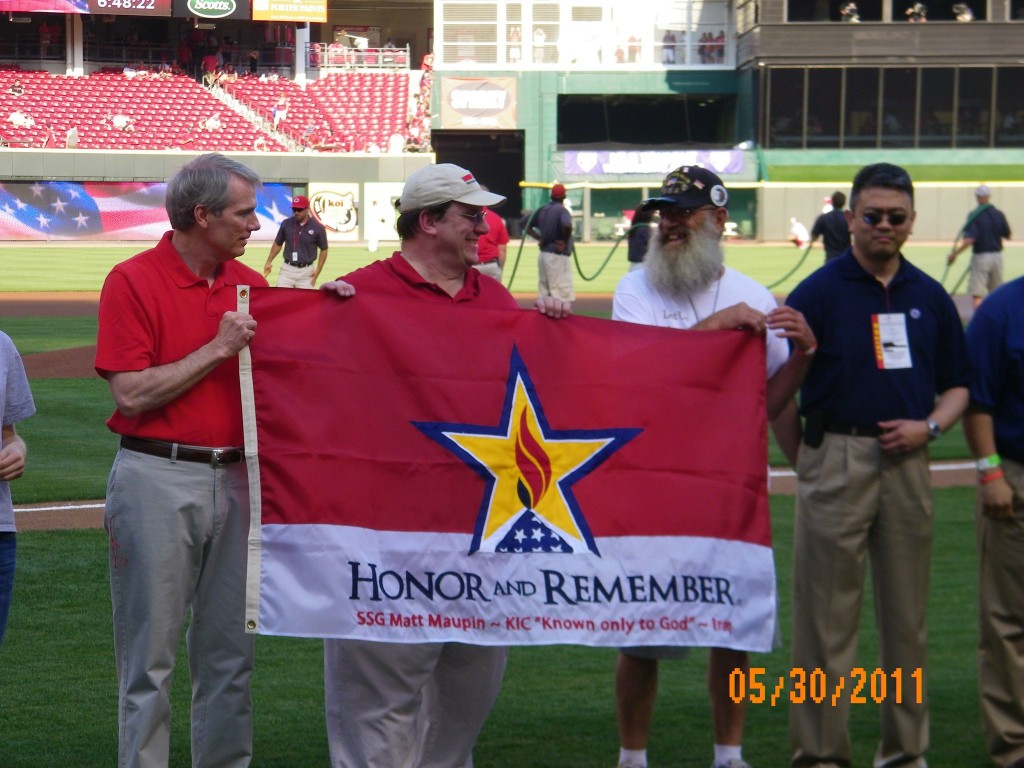 Originally Presented to Mr. Keith Maupin at the LUNF Dinner on April 9th, we were invited onto the field of the Cincinnati Reds Game on Memorial Day, May 30, 2011 for a pregame ceremony honoring our heroes.  Senator Rob Portman helps display the flag honoring Matt to the crowd during pregame ceremonies.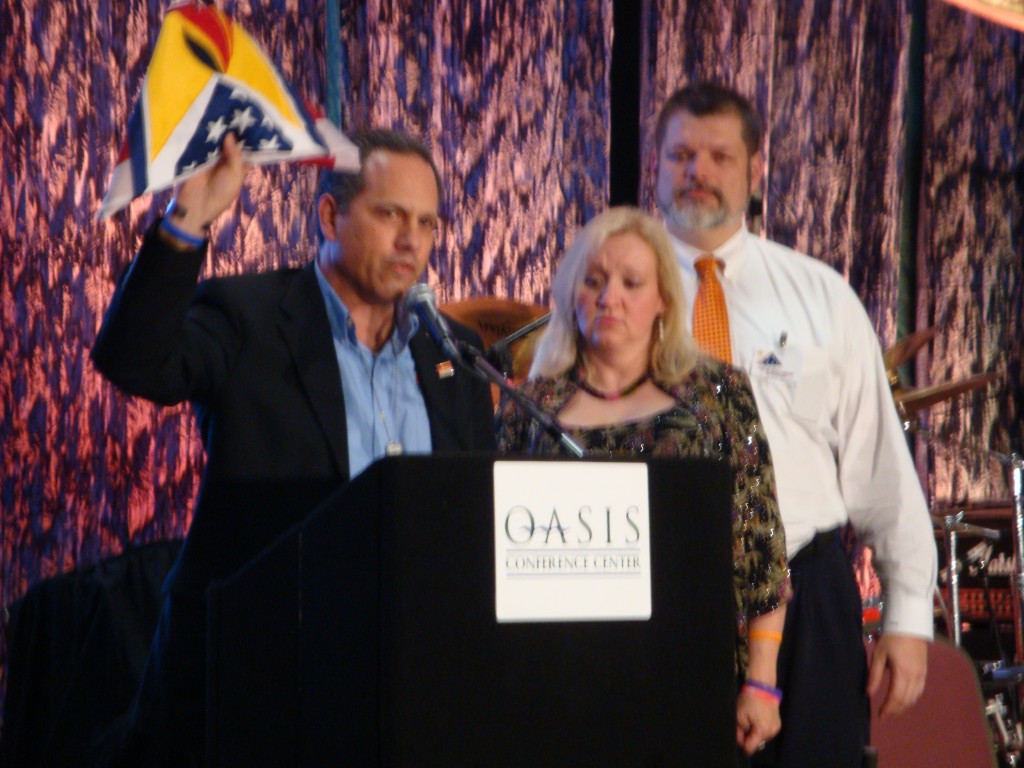 The parents of Jacob Dohrenwend receive the flag in his honor from Honor and Remember Founder George Lutz at the Let Us Nver Forget Scholarship Dinner on April 9, 2011.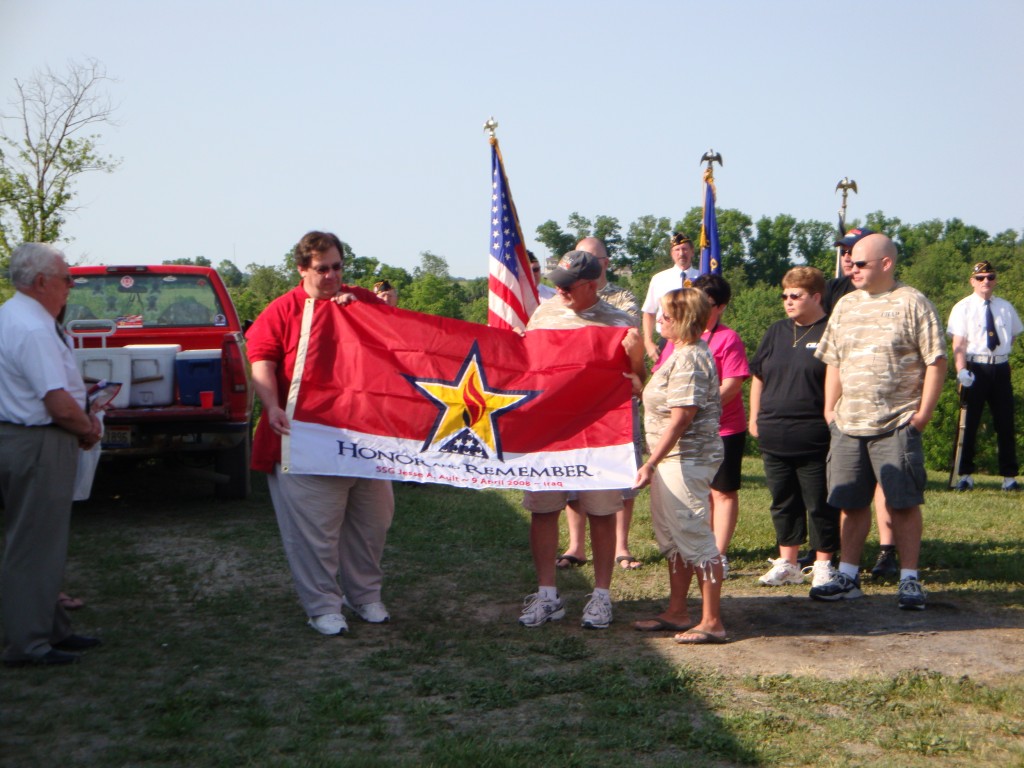 The Ault's receive their flag honoring SSG Jesse Adam Ault ~ 9 April 2008 ~ Iraq.   This flag was presented at the Jesse "Chap" Ault Memorial Golf Scramble at the Crooked Creek Golf Course in Belmont, Ohio.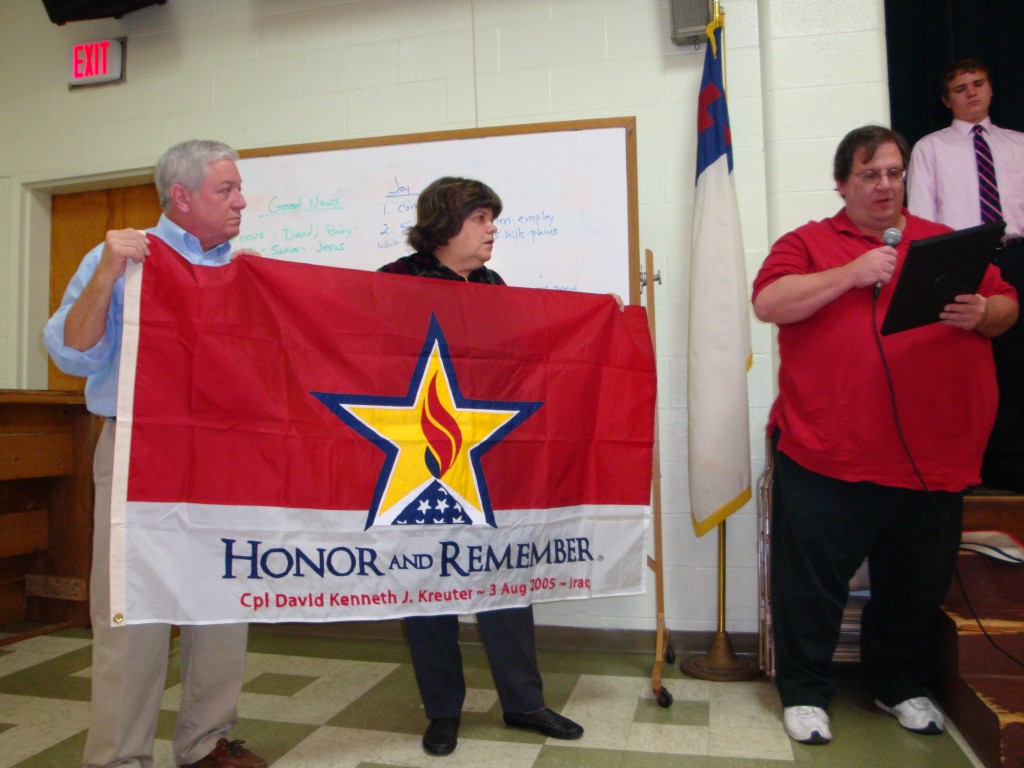 The parents of David Kreuter are presented their sons flag at the Kreuter Memorial Breakfast at Shiloh United Methodist Church on Sunday November 6, 2011.  Cpl. David Kenneth J. Kreuter ~ 3 Aug 2005 ~ Iraq
Next Page »