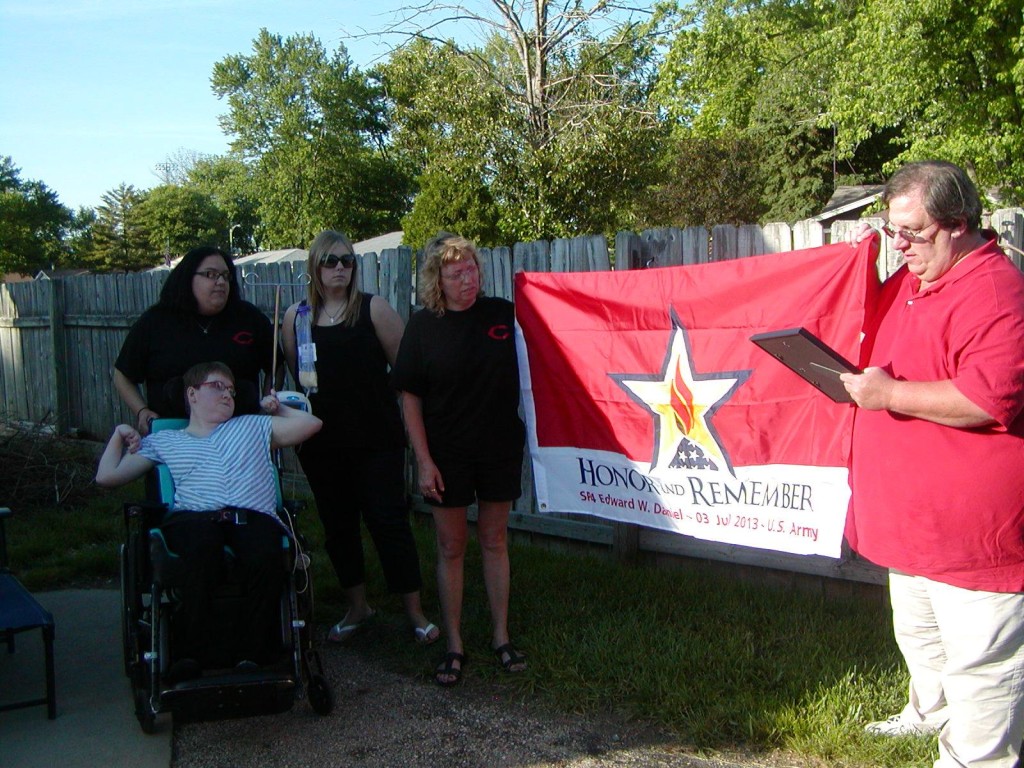 SP4 Edward W. Daniel ~ 03 Jul 2013 ~ U.S. Army
Presenting the flag to Tina Skinner Daniel.  We celebrated his birthday on May 30, 2014.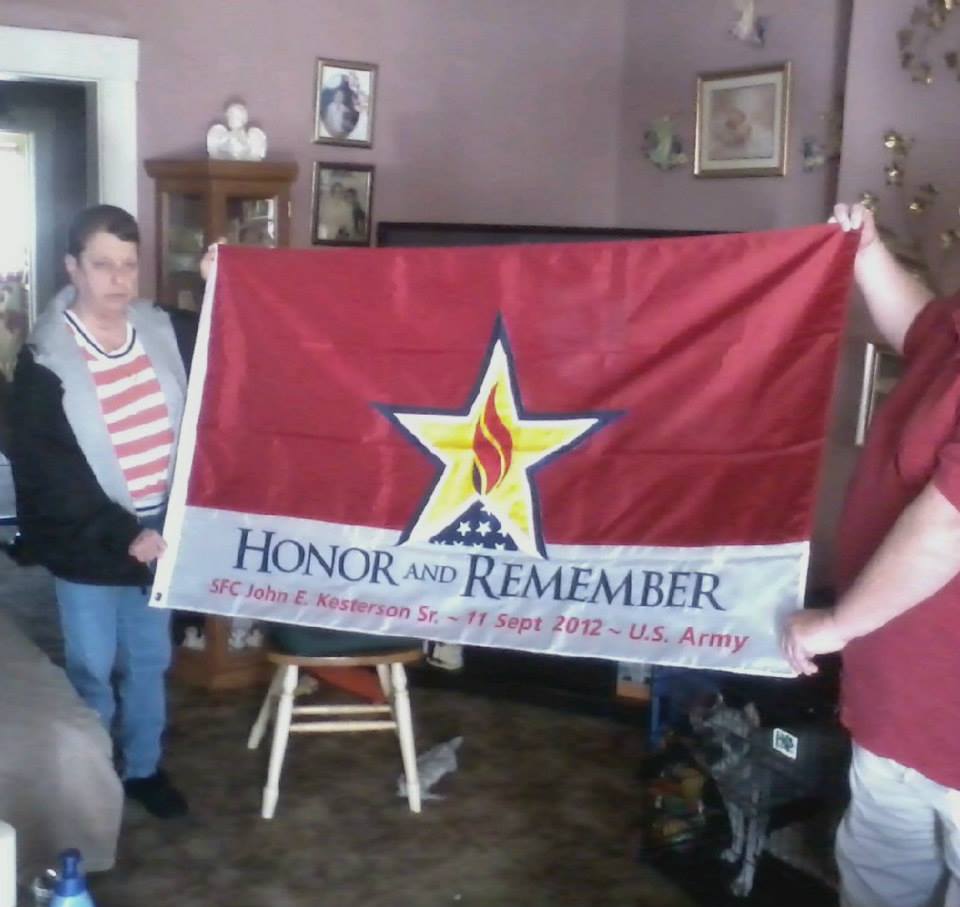 SFC John E. Kesterson Sr. ~ 11 Sep 2012 ~ U.S. Army
Mrs. Doris Kesterson receives the flag honoring her husband John E. Kesterson Sr.  The presentation was held on March 22, 2014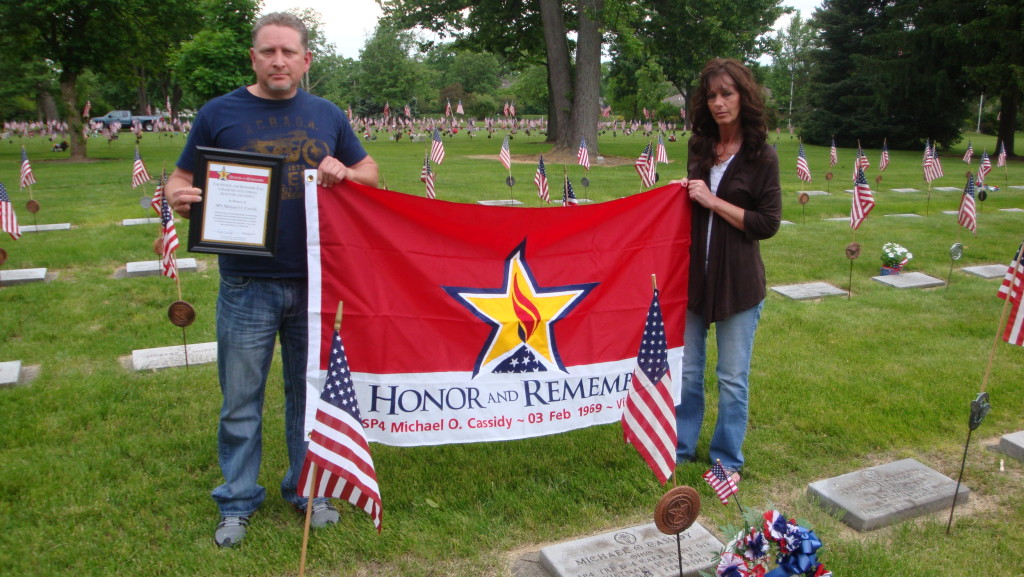 SP4 Michael O. Cassidy ~ 3 Feb 1969 ~ Vietnam
Son Tony Cassidy accepts the flag honoring his father at Woodside Cemetery in Middletown on Saturday May 25, 2013.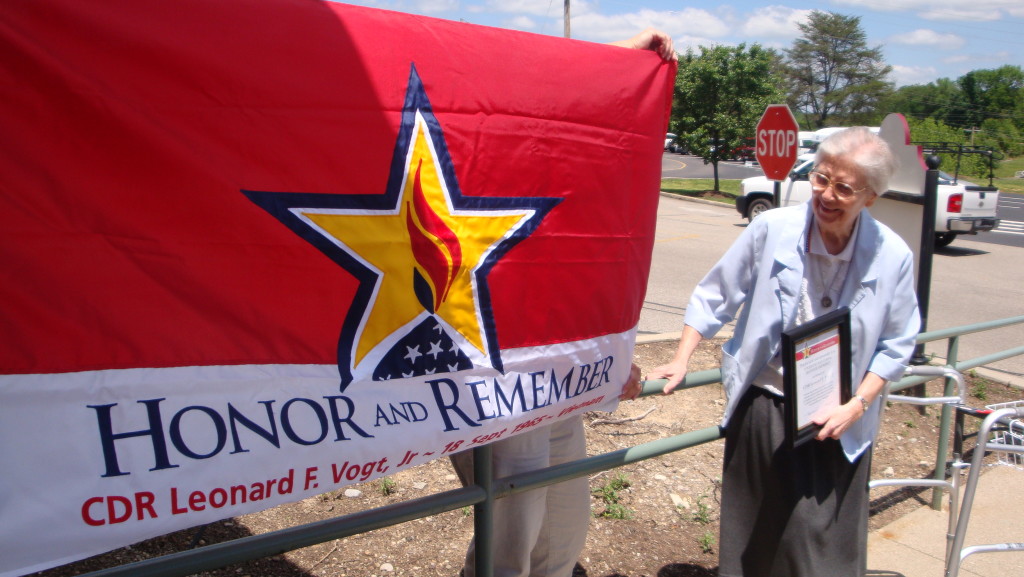 CDR Leonard F. Vogt, Jr ~ 18 Sep 1965 ~ Vietnam
Sister Jane Vogt is presented the flag honoring her brother, on May 24, 2013.
Along with our normal request and presentation activities, we are going to make 2013 the "Year of the Vietnam Gold Star Family". Why? because most surviving parents are in their late 80's and 90's now, and spouses are in their 60's and 70's. Time is running out to show them that we DO care, and that we DO Honor and Remember their Loved Ones, and their sacrifice will never be forgotten. If you know a family in your area, please contact us at ohchapter@honorandremember.org We also need donations to sponsor these flags. George Lutz has a flag he ordered for a Korean Era Gold Star Mother. In the weeks it took for it to get made, that Gold Star Mother passed away. The key to the success of this effort is having the money immediately available to order flags as soon as a Mother/Father/Spouse is identified.
Please consider making your tax deductible donation to
Honor and Remember of Ohio
P.O. Box 13079
Hamilton Ohio 45013
or make a donation via the Donate tab on this page.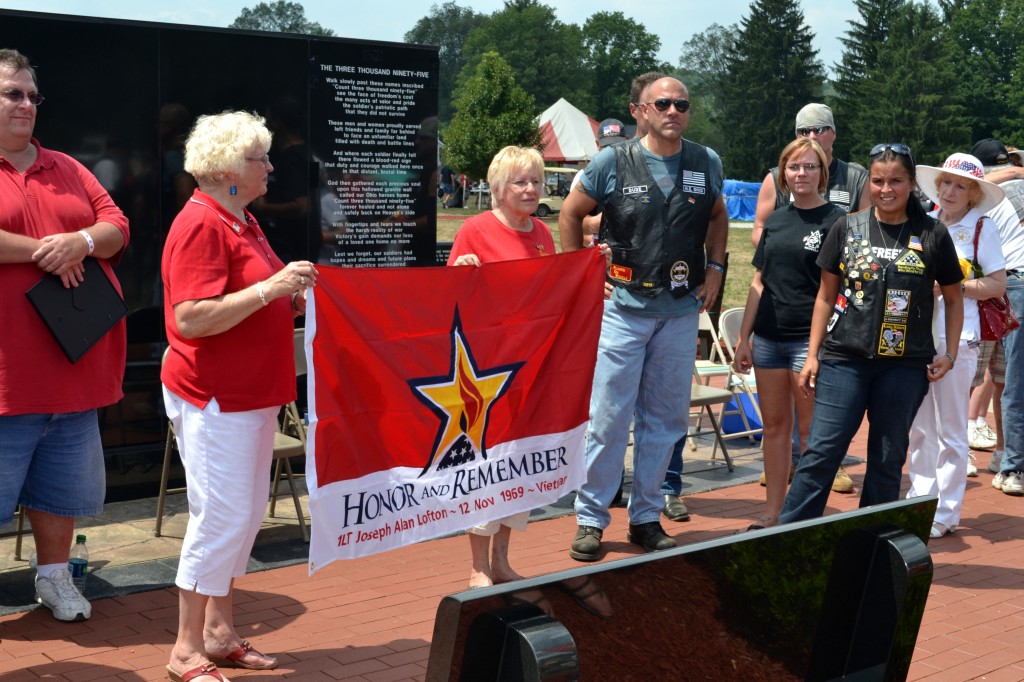 The Flag Honoring 1LT Joseph Lofton is presented to his family.  August 4, 2012
1LT Joseph Alan Lofton ~ 12 Nov 1969 ~ Vietnam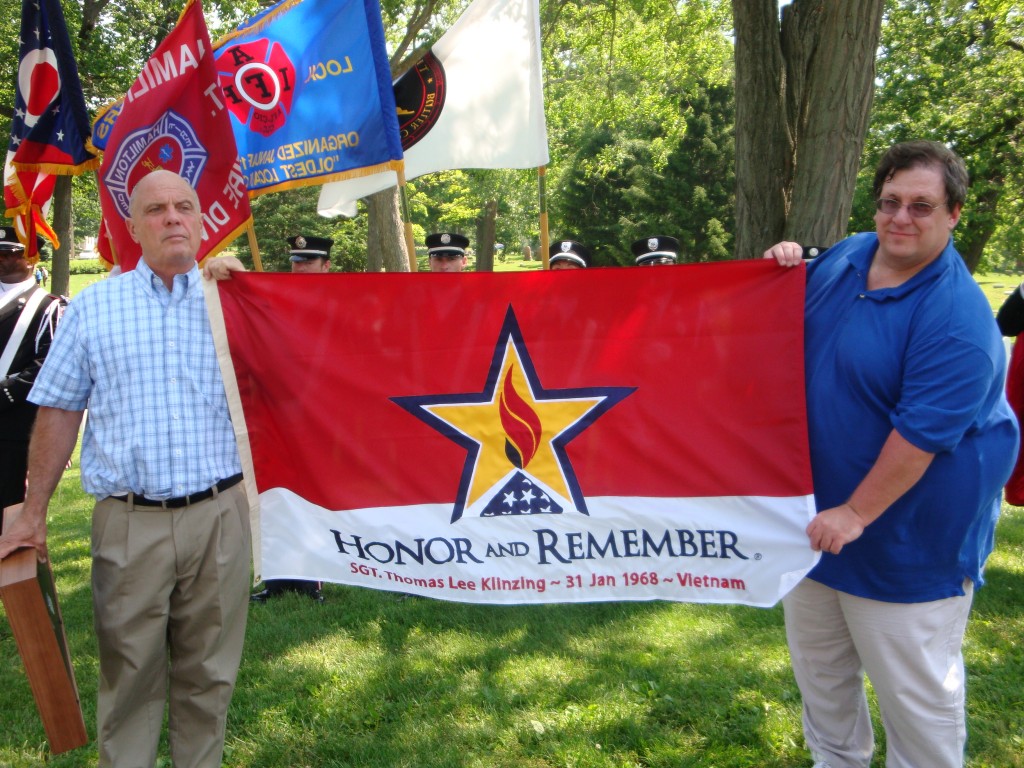 Terry Klinzing receives the flag honoring his brother SGT. Thomas Lee Klinzing at Greenwood Cemetery, on Memorial Day, Monday May 30, 2011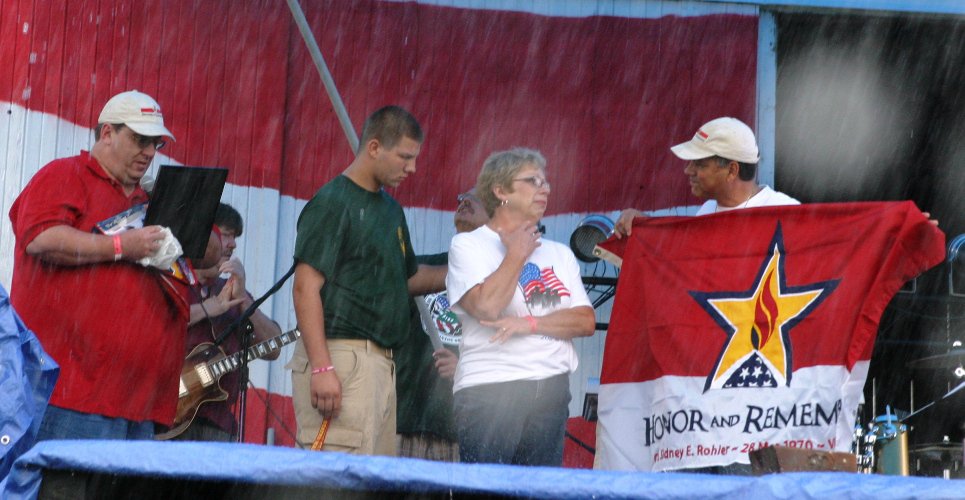 The Rohler family is presented the flag honoring Sidney Rohler at the OVMP Concert in the Park on August 14, 2011.   CPL Sidney E. Rohler ~ 28 Mar 1970 ~ Vietnam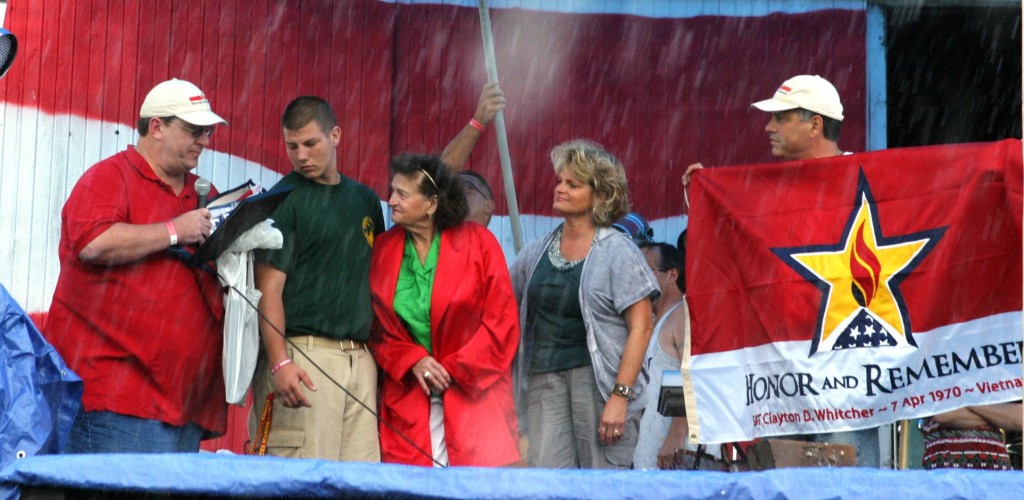 At the OVMP Concert in the Park on August 14, 2011, we presented a flag to Mrs. Jeanette Whitcher, mother of SGT Clayton D. Whitcher ~ 7 Apr 1970 ~ Vietnam